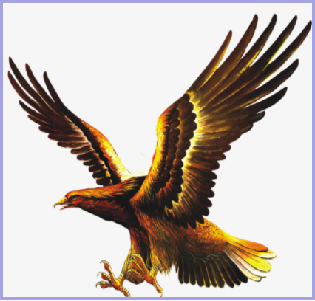 Ping Xiang ChengPin Technology Co.,Ltd

China Manufacturer with main products:voice coil ,miniature coil ,inductor coil ,bobbin coil ,transformers ,inductors ,wireless charger coil ,trigger coil ,inverter transformer etc ,precision coil ,air core coil ,plastic parts ,TV transformer ,RFID Anenna Coil , RFID COMPONET ,Transformer for Car , Power inductor ,Sensor ,Commonmode Choke Toroid Inductor Hearing Aids Coil
Home > Company Introduction
Ping Xiang ChengPin Technology Co.,Ltd
Contactliu luvian
Phone86-18979987730
AddressZhougJian Pingxiang,Jiangxi
Company Information
ChengPin since founded in 2007,continue to focus on research and development, design and manufacture electronic componets main products: Customized voice Coil,1 to 3MM diamer miniature voice coil, inductor coil, self bonding coil, Bobbin Coil, Hearing Aids Coil,Antenna Coil, coil of RFID Sensor coil and plastic parts,all kinds of electronic components, various types of high-frequency transformer,filters,inductors,providing customers with high quality products and wholehearted service,
Along with the development of science and technoligy and changeable diverse market demands,the company constantly technoligy innovation,continuous inverstment professional automatic,semi-automatic machinery and equipment, with high precision and satisfy the needs of customers in a broad range of industries,at the same time the introduction of modern advanced TOYOGA TYPE LEAN managerment system,improvement management technology,to create valuable requirements of the customer,more competitive products
We are the gold supplier of many international famous brand,the products are well received on market.
Our principle : Provide Customers with peace safety and quality products with our wholehearted service.

To create the value for employees,partners,suppliers and customers.
To Contribute to the sustainble development of the society

Factory Version : to be the leading of high technique enterprise in the industry.
Business Information
Ping Xiang ChengPin Technology Co.,Ltd

Manufacturer

voice coil ,miniature coil ,inductor coil ,bobbin coil ,transformers ,inductors ,wireless charger coil ,trigger coil ,inverter transformer etc ,precision coil ,air core coil ,plastic parts ,TV transformer ,RFID Anenna Coil , RFID COMPONET ,Transformer for Car , Power inductor ,Sensor ,Commonmode Choke Toroid Inductor Hearing Aids Coil

ShenZhen ,GuangZhou ,DongGuan ,HongKong

11-20 People

US$1 Million - US$1.5 Million

2007
Trade & Market
North America , South America , Eastern Europe , Southeast Asia , Africa , Oceania , Mid East , Eastern Asia , Western Europe , Central America , Northern Europe , Southern Europe , South Asia , Domestic Market
Services
Factory focus on research and development,design and manufacture electronic componets mian products.
Company History
Year 2003 establish golden eagle coil and plastic ltd.in dongguan,guangdong city, Year 2007 establish Dongguan chenpin technology ltd. Year 2015 establish pingxiang chenpin technology,co.ltd specializing in the production of various types of high-frequency transformers Year 2016,Chengpin technology has passed IATF16149,ISO14000,ISO9000 AND OTHER RELATED CERTIFICATIONS. Year 2018 chengpin technology has obtained the qualification of high-tech enterprise in JiangXi Provience. Year 2020. PingXiang ChengPin Technology co.ltd,the second production base expandedd in Zhoujiang electronic information industrial park of pingxiang city,with a construction area of about 10.000 square metrs,put into use in October.
Our Team
Three workshop Sales department Administive department R&D Department